It's Miss McFearless, formally Emilija Scharfenort. 
I'm a communication designer based in Wiesbaden, Germany and I'm working as
Scenic Project Lead
 for satis&fy. Somewhere in between my project management role, I realize my personal projects.
I stopped wasting time into comparing myself to others. Instead, I started to spend more time figuring out what's essential to me and stopped giving a single fuck about anything else.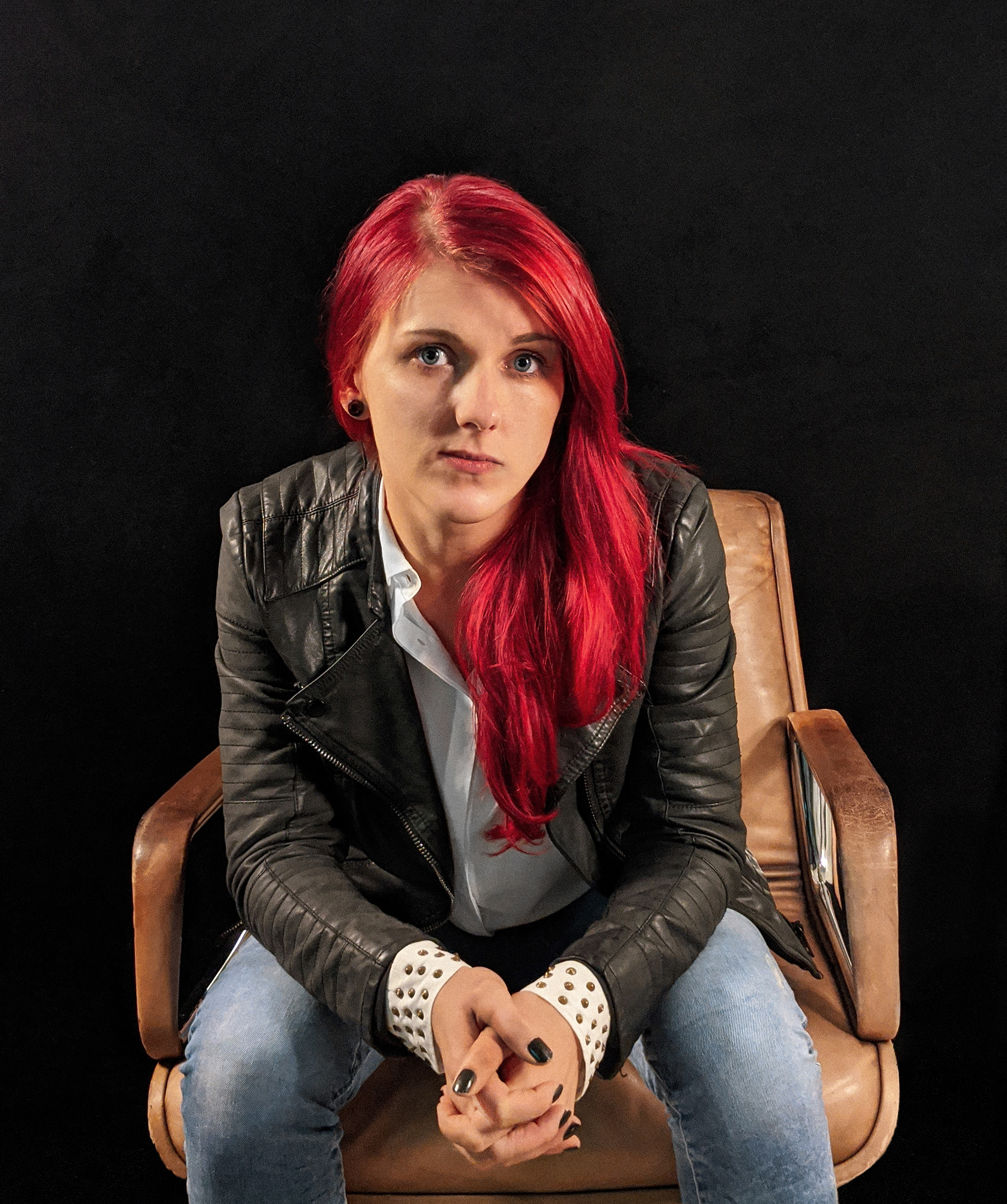 McFearless is
a pretty weird song by Kings of Leon.
It started as a joke, when I created my first social network profile, back in my teenage years. The years went by, I grew older, kept the name on my online identities. More and more people I got to know, thought that McFearless is my actual last name. And they were pretty distracted when I cleared it up.

Over the years, uncountable colleagues, public authorities and clients were misspelling my real last name again and again. I got so sick of redirected E-Mails, that McFearless has been gradually applying itself.

TRANSFORMING
Changing the subjects of iniquities, are my favorite kind of projects. Underneath a thousand ways, to rise up against unloved authorities, the best one is, taking the anger it causes, transforms anger into passion and passion into art.